Arizona's Best Land Buy
Show Low, AZ 85901
Apache County, Arizona
Expired Listing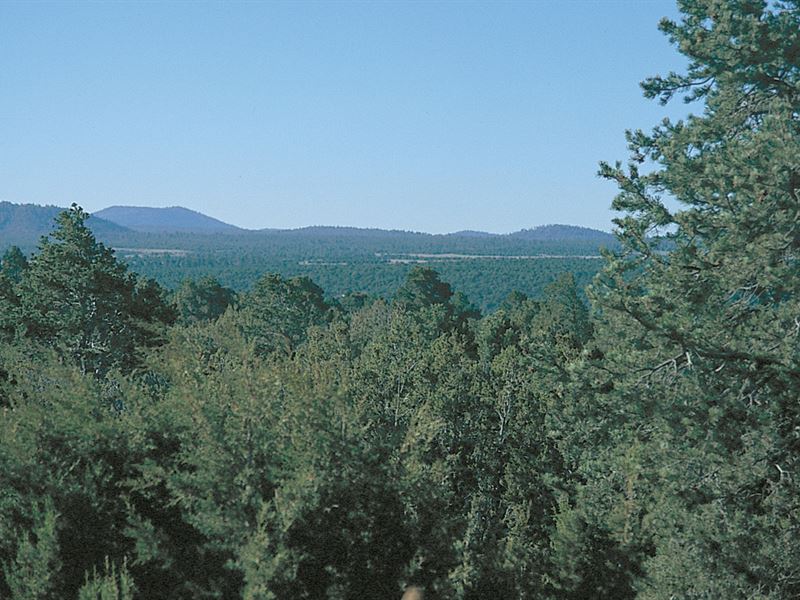 Lot Description
White Mountains of Arizona Best Buy

This beautiful and spacious 2.89 acres is ideally located 15 minutes from downtown Show Low and is heavily treed throughout, providing excellent cabin sites set amid the privacy of the woodlands that blanket the property. The best of these building sites is found along the land's eastern portions where the property has gently sloped to its highest point. From these building sites cabin decks and picture windows will look out over the 640 acres of forested-uninhabited State Trust land that borders the property along its entire northern border. The land is one mile from the border of Arizona's most sought after recreational land, the Sitgreaves National Forest. The forest teems with over 36 alpine lakes, hundreds of miles of free flowing trout streams and the State's best big game hunting. This is a rare Developer foreclosure within this beautiful mountain community and is available at the deeply discounted Sale Price of The Developer offers guaranteed financing with down and monthly payments of only There are no closing costs, no prepayment penalty and the loan is assumable. Call JR Price at for more information or a tour appointment.

The land is part of Mountain Pine Ranch which is a thoughtfully planned private community committed to maintaining its uniquely quiet and secluded setting. Homes and cabins here reflect outstanding taste and individual expression. The high residential quality within the community is the reason why property values within Mountain Pine Ranch have steadily increased since its opening. Cabin Sites are each supplied with power and telephone service and all streets are maintained by the County. Private water wells are approved and a free access convenience well is available to haul fresh water from for either temporary or permanent use. A quality yet flexible approach to design and use covenants ensure that all Mountain Pine Ranch properties remain in harmony with their natural surroundings. Trailers and RV's are not permitted for residential use.

The neighboring Sitgreaves National Forest offers a host of relaxing recreational and leisure activities. Fishing, boating lakes and streams abound nearby. Wildlife is abundant. Deer and elk frequently graze within the Ranch's woodlands. The States best ski runs are only a short drive away at the Sunrise Ski Resort. A short ten minute drive through the forest is the charming town of Show Low with its full complement of medical and shopping and services including Home Depot, Walmart, and Lowes. Summit Healthcare Hospital, 15 minutes away, provides a full range of medical services.

The weather in this portion of the White Mountains is ideal. At 6,900 feet the air at this elevation is crisp and pure, the nighttime sky arrayed with the majestic beauty of the Milky Way. Summertime temperatures are in the very comfortable 80s. Winters are brisk but never severe. A White Christmas from the areas several light snowfalls is common. The weather statistics are from the nearest record keeping station in Show Low.