Rugged Beauty for Endless Adventure
San Luis, CO 81151
Costilla County, Colorado
Expired Listing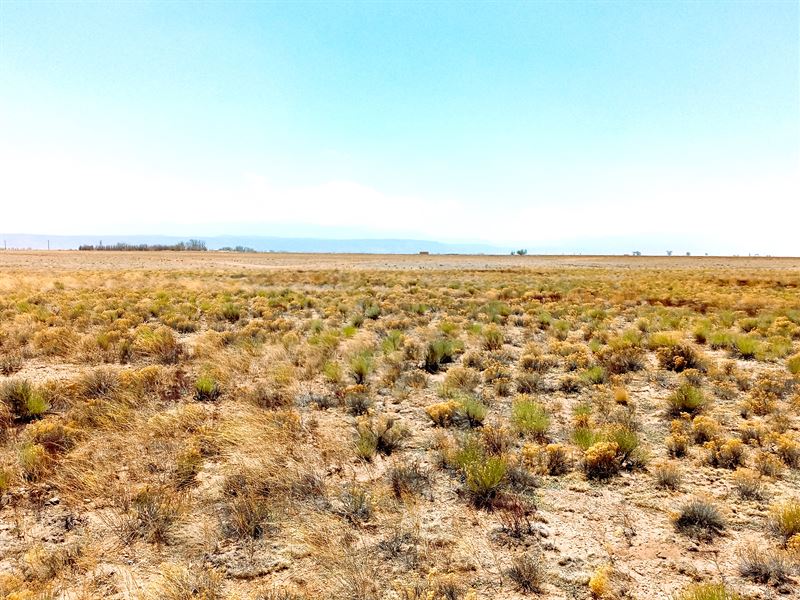 Lot Description
Nestled in the breathtaking Rio Grande Ranchos subdivision of Costilla County lies an enchanting 5.64-Acre property, waiting for you to claim it as your own. Here in this stunning region of Colorado, you'll find a land of rugged beauty and endless opportunities for adventure. Imagine waking up each day to the unspoiled vistas of the surrounding mountains, with crisp, clean air filling your lungs. Picture yourself breathing in the sweet smell of the wildflowers that dot the landscape, and feeling the sun's warmth on your skin as you explore miles of untamed terrain.

This gorgeous piece of land boasts easy road access and level terrain, making it the perfect location for people who seek a balance between convenience and peaceful solitude. The property's wide open spaces provide endless possibilities for outdoor recreation, including hiking, camping, fishing, and off-road adventures.

Build the home of your dreams and experience a deep connection with nature, where you can live in harmony with the land. Watch as the sun sets behind the mountains, casting a warm glow over the rugged terrain. At night, stargaze under a sky that is often undisturbed by light pollution.

For those who value privacy, this property offers the perfect retreat from the hustle and bustle of city life. With 5.64 acres of space, you can finally have the peace and quiet that you've been dreaming of.

The Rio Grande Ranchos subdivision is a sought-after community, with easy access to the town of San Luis, where you'll find all the amenities you need for daily living. And with the famous ski town of Taos just a short drive away, you'll have access to world-class art galleries, restaurants, and shopping.

Don't miss this rare opportunity to own a piece of land in one of the most beautiful regions of Colorado. Whether you're looking for a stunning retreat or a place to build your dream home, this 5.64-Acre property in Rio Grande Ranchos subdivision is the perfect choice.

Click the orange Send Email button to the right to contact us about this property today.

OWNER Financing: down payment + One-time/non-refundable doc fee, then Monthly for 72 Months

Discounted Price (if Paid in full at the time of Closing): Details

Apn: 71552880

Size, Acres: 5.64

Gps Coordinates: 37.1515, -105.6200

County, State: Costilla, Co

Closest Town: 13 miles to San Luis. 46 miles to Alamosa. 4 hours' drive to Denver.

HOA Fees: No Hoa

Property Highlights: Power nearby, 1/2 mile away. Corner lot. Good roads and quick, easy access to town.

Camping/RV: Camping and/or RV are allowed for 14 days out of 3 month period. That's 56 days of camping over the year.

Mobile Homes: Allowed with a permit obtained from the County. Minimum 600 s.f. so build or bring your Tiny Home

Utility Options:

Power: Power nearby, 1/2 mile away. Solar panel, wind, and propane generation are all great alternatives.

Water: A water well or cistern can be installed.

Septic: A septic system can be installed.

Nearby Attractions

The Great Sand Dunes - 45 miles away

Brownie Hills - 10 miles away

Cuatro Peak - 93 miles away

Culebra Creek - 11 miles away

Culebra Peak - 32 miles away

Fort Garland Museum - 29 miles away

Lobatos Bridge - 13 miles away

Mount Lindsey - 42 miles away

Mountain Home Reservoir - 30 miles away

Plaza de San Luis de la Culebra - 37 miles away

Sanchez Reservoir - 23 miles away

Smith Reservoir - 20 miles away

Trinchera Peak - 50 miles away

Here at , our goal is to make land buying as simple as possible and we are there to walk you throughout the whole process.

- No credit check - you're automatically approved

- Everything is conveniently done electronically

- The whole land buying process usually takes 2-3 days

We believe that it's important that our customers are happy with the property that they choose and that is why we back all of our properties with a 90 day 100% Satisfaction Guarantee.

Click the orange Send Email button to the right to contact us about this property today.