Kentucky Country Home For Sale
2551 Possum Trot : Liberty, KY 42501
Casey County, Kentucky
Expired Listing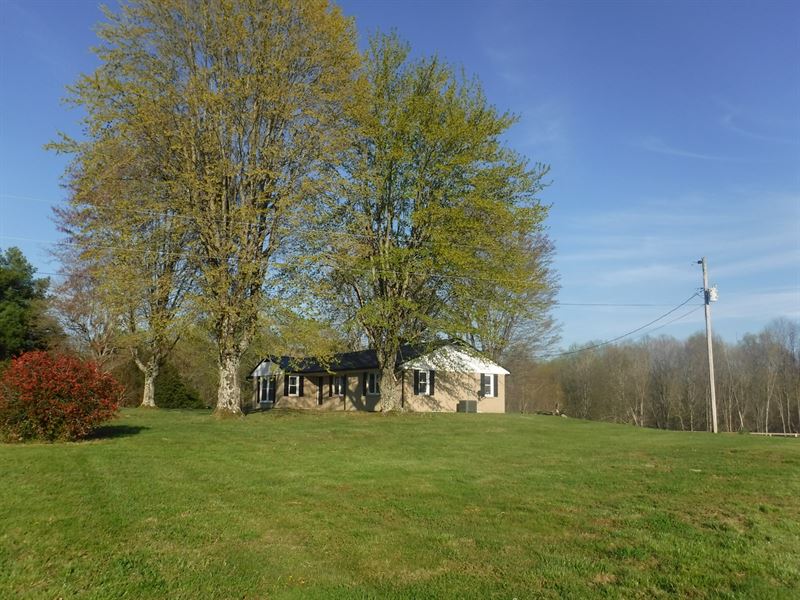 Lot Description
Kentucky Country home for sale

This Kentucky country home for sales renovation is nearing completion and ready for you to move in. There is over 1500 sq ft of living spae plus an unfinished basement. Originally built in 1980, this solid brick home has been brought up to todays modern look and farmhouse style. The beautiful granite has just been installed in the kitchen. This spacious home has a large master bedroom with en suite bath and another 2 bedrooms that share a full bath. It has all new appliances as well as a new Hvac Trane system. In the living room there is a nice stone fireplace as well. This home for sale in Liberty Ky has an unfinished basement, with plenty of room for storage. There is also a double width asphalt drive and carport.

This country home in Kentucky for sale has a huge yard with no restrictions, big enough to build an additional home for extended family, a large shop or garage and still have a big yard for the kids or pets to roam. Lovely new board fencing surrounds your outdoor living space. Windstream high speed internet is available. Don't miss this home, buy a fully renovated home for a fraction of the price of building the same home new. Call me today to schedule a showing.