Nice, Minute Off Hwy, Views, $176/M
Algoman Ave : Lucerne Valley, CA 92356
San Bernardino County, California
Expired Listing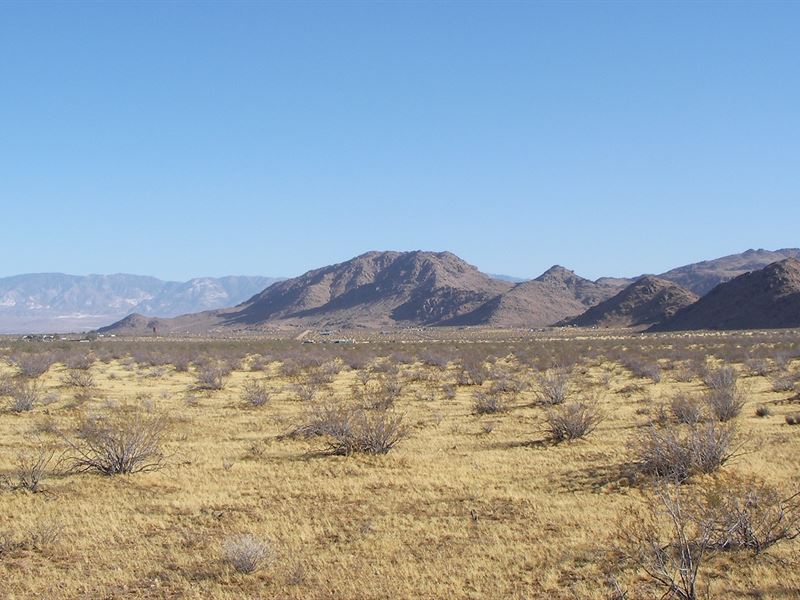 Lot Description
Here's a nice and affordable 2.25 acres in Lucerne Valley California, minute off Hwy 247.

The parcel has road frontage on on Algoman Ave along the east side.

Super easy access in any type of car.

This is a wonderful scenic location - Perfect for weekend getaway or for building later on. Terrain is level with great panoramic views to every direction.

There are a few residences east of the parcel, none right next to it, hence plenty of privacy.

This parcel is off-grid. There are no public utilities.

Be sure to open all the maps attached in files at the bottom of listing, under Land Maps & Attachments.

See six actual pictures from the lot (and 1 google street pic) in pictures gallery above.

We can owner finance your purchase at the following terms:

Purchase price is get started: A Down Payment of + Closing Costs of is to be paid via Paypal.

I will email the buyer a Paypal invoice for upon being notified you are 100% ready to purchase this land.

Remaining balance of financed via Contract for Deed with 3 options to choose from:

A) 12 Months with 0% interest, monthly payment of 24 Months with 4% interest, monthly payment of 36 Months with 6% interest, monthly payment of will add to monthly payment for prepayment of property tax.

Paying cash? Total price is Bernardino County Apn: 0453-0000

Legal Description: Tract 5930 Lot 38

Lot dimensions are 332' X 295' feet.

Coordinates to Southeast corner: 34.595788, -116.971457

Annual taxes are only per year.

As always, Free and Clear Marketable title is guaranteed.

Note to contract buyers:

I encourage my buyers to use the land while on contract, enjoy it, make small improvements, etc.

I want to sell this land, however, I am not interested in becoming a "Landlord" with "Tenants"...

That being said, if your intention is to live on this land right away - then you must also pay for it in full right away - 100% use requires 100% ownership.

I need to mention this because I've had a few folks who presumptuously assumed since they paid a few hundred dollars to get into a land contract, they can now "move right in" and do as they please..