Near Cochise Stronghold, $100/Mo
Wesley Street : Cochise, AZ 85606
Cochise County, Arizona
Expired Listing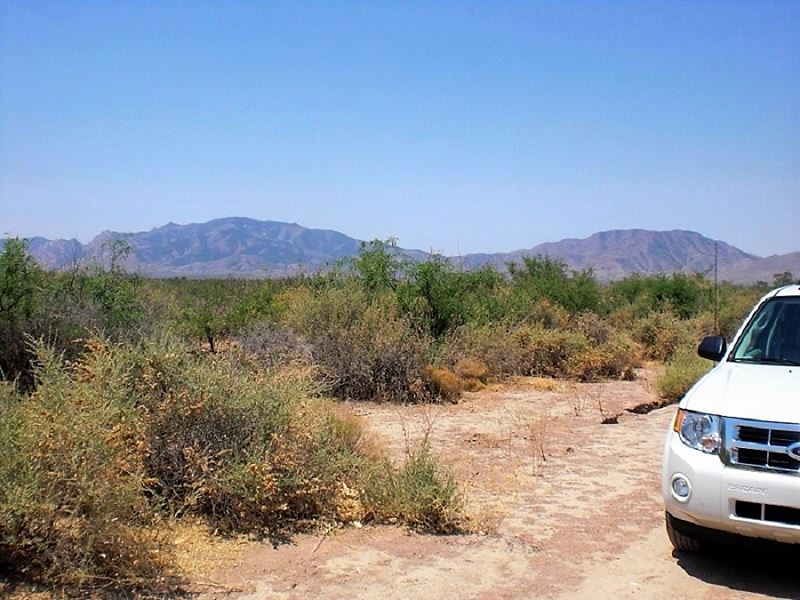 Lot Description
For your consideration: a pair of side by side large residential lots on Wesley Street, 2 minutes off paved Richland Road.

These are big lots, each measuring 124' x 297' feet (0.85 acre each).

The lots are located in a beautiful area of Cochise county and offer awesome panoramic views.

This is truly a great property for a very low cost.

I am liquidating my assets here - you will not find a better deal.

The property has very easy access, just minutes from the village of Sunsites with all the basic services.

To the west lies Cochise Stronghold in the dragoon mountains.

The area was once the home of the Apache Chief Cochise and now is a part of Coronado National Forest. The Cochise Stronghold offers many recreational activities such as hiking, camping, picnicking, rock climbing, and bird watching.

Pictures in Gallery are a mix of Google pictures and actual pictures at the property.

Also see maps attached in file below.

Purchase Price is get started: Buyer shall pay a Down Payment of + Closing Costs of via Paypal.

I will email the buyer an invoice upon being notified you wish to purchase this property.

Down Payment will be deducted from Purchase Price and I will owner finance the remaining balance of in 26 monthly payments of per month shall be added for prepayment of property taxes.

A Contract for Deed will be promptly sent to the buyer upon receipt of initial Payment.

The lots will be Deeded to your ownership by a Warranty Deed upon completion of payments.

A discount is offered to cash buyers or for payoff within 6 months.

Property Information

Parcels number 206-10-225 and 206-10-226 Cochise County.

Size: Dimensions of each lot are 124' X 297' feet.

Coordinates to north side right between the lots: 32.012291, -109.883621

Terrain: Level to very slightly rolling terrain.

Access: On Wesley Street (see plat map attached in files below)

Zoning: S R 22. Zoned for any type of Site Built Home or Modular Home. 1 home per parcel.

Water: By drilling a well or by Water Delivery to a holding tank (available locally).

Sewer: By installing a septic system upon county approval.

Power: There is no power. Solar would be the option, one which is very commonly used here.

Time Limit to Build: None.

Association Dues: None.

RV's: Allowed for up to 6 month with a permit.

Title: Title is Free And Clear. Asset will be conveyed by a Warranty Deed.

Taxes: per year for both lots. Taxes are paid current.

Note:

I encourage my buyers to use the land while on contract, enjoy it, make small improvements, etc.

I want to sell this land, however, I am not interested in becoming a "Landlord" with "Tenants"...

That being said, if your intention is to live on this land right away - then you must also pay for it in full right away - 100% use requires 100% ownership.

I need to mention this because I've had a few folks who presumptuously assumed since they paid a few hundred dollars to get into a land contract, they can now "move right in" and do as they please...