Beautiful West, Horses Ok, $125/M
La Cienega Ave : Douglas, AZ 85607
Cochise County, Arizona
Expired Listing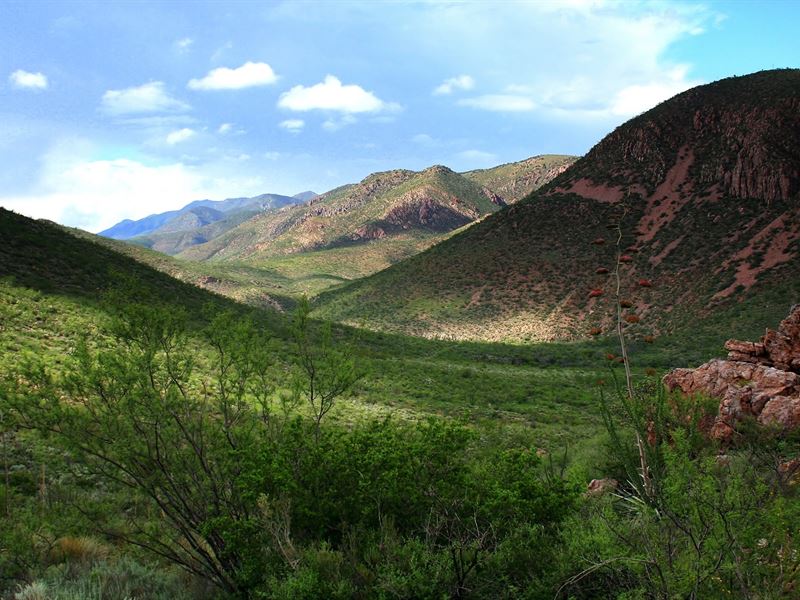 Lot Description
Here's a spectacularly beautiful 4.6 Acres of vacant land near Leslie Canyon Wildlife Refuge in Cochise county.

An adjacent parcel is also for sale...see my other listings.

This land offers great privacy in a pristine, serene location.

A fantastic location for a small off-grid ranch.

The parcels are zoned R U-4 so there are NO restrictions.

The land is only a few minutes from County Maintained Leslie Canyon Road (seen in pictures).

Property is 20 minutes north of Douglas and 15 minutes east of McNeal.

Pictures were taken a the lot by me several years ago, (one of the pictures was taken in Leslie Canyon Wildlife Refuge).

I keep my listings concise. Do your due diligence and please contact me if you have any questions you may have.

I've been in in the land business since 2003 and have completed thousands of transactions.

Buy with confidence from a trusted land seller.

Property Details:

APN: 404-44-079 Cochise County

Legal Description: Valley Springs 6, lot 127.

Southeast corner: 31.555068,-109.535595

Lot dimensions: 606' X 843' X 38' X 623' feet.

No restrictions, build anything you want. Zoning is Ru-4.

This land is off grid - Solar is the option for power. Water by well or hauling. Sewer by Septic.

The property is accessed via un-maintained dirt roads needing improvement. High clearance vehicle / 4WD is always recommended on primitive Ranch Roads.

Annual taxes are per lot and paid current. There are NO back taxes.

If you need financing here are the terms:

Purchase price is get started: A Down Payment of + Closing Costs of is to be paid via Paypal or Zelle.

I will email the buyer a Paypal invoice for upon being notified you are 100% ready to purchase this property.

Remaining balance of financed via Contract for Deed with for 22 monthly payments of per month shall be added for prepayment of property taxes.

A discount of will be given to a Cash buyer.

Title is free and clear and will be conveyed by a Warranty Deed upon completion of payments.

A Contract for Deed will be promptly sent to the buyer upon receipt of Down Payment.

Note:

I encourage my buyers to use the land while on contract, enjoy it, make small improvements, etc.

I want to sell this land, however, I am not interested in becoming a "Landlord" with "Tenants"...

That being said, if your intention is to live on this land right away - then you must also pay for it in full right away - 100% use requires 100% ownership.

I need to mention this because I've had a few folks who presumptuously assumed since they paid a few hundred dollars to get into a land contract, they can now "move right in" and do as they please...