Blm, Ironwood Christ Acad, $234/M
Newberry Springs, CA 92365
San Bernardino County, California
Expired Listing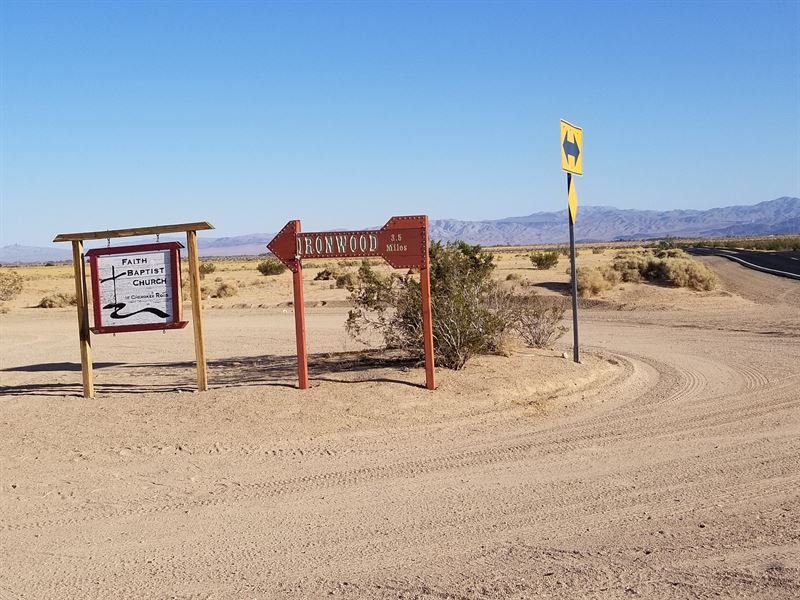 Lot Description
Here's a beautiful and unique 10 acre parcel near "Faith Baptist Church-Cherokee" and "Ironwood Christian Academy" in the Manix area of Newberry Springs.

Price was just reduced to - which is a steal of deal for this super nice property...

This is a very beautiful property, partially fenced, with great views of the Manix Wash and surrounding mountains.

The land area has a very remote feel, yet easily accessible, only a few minutes from the Harvard Rd exit off Interstate 15. We drove to the parcel in a 2wd Sports Utility Vehicle... piece of cake :)

There is physical access right to the parcel via good existing paved and dirt roads.

Pictures were taken at landmarks on the way to the property, and at the property.

Another great feature: This parcel borders thousands of acres of BLM land on it's eastern side.

The FAA building is on the way to the property, about a mile west of it.

As seen in pictures, there are fence posts all along the northern and western side of the property.

Be sure to open all the maps attached in files at the bottom of listing, under Land Maps & Attachments.

Again, This land is secluded, pristine and peaceful, and has gorgeous panoramic views.

The parcel has level to slightly rolling terrain.

The land is off grid, meaning alternative means such Solar, Well, Septic will be the options.

I highly doubt you will find nicer land here at this price range.

We are offering it with very convenient owner finance terms on a contract for deed.

No credit check - everyone qualifies.

San Bernardino County APN 0541-0000

Legal Description: N 1/2 S 1/2 NE 1/4 NE 1/4 SEC 16 TP 10N R 4E EX 1/2 INT MNL RTS 10 Ac

Coordinates:

Southeast corner: 34.963408, -116.555531

Lot dimensions: 330' X 1,320' feet

Terms of Sale:

Purchase price has been sharply reduced to only

To get started: A Down Payment of + Closing Costs of is to be paid via Paypal.

I will email the buyer a Paypal invoice upon being notified you wish to purchase this land.

Remaining balance of financed via Contract for Deed with 3 options to choose from:

A) 10 Months with 0% interest, monthly payment of 20 Months with 3% interest, monthly payment of 30 Months with 5% interest, monthly payment of will add to monthly payment for prepayment of property tax.

A Grant Deed will be issued upon completion of payments.

Annual taxes are only are No HOA or POA dues and no time limit to build.

Title is free and clear and our taxes are always paid on time.

DISCOUNTS: A discount of is offered for paying Cash.

Note:

I encourage my buyers to use the land while on contract, enjoy it, make small improvements, etc.

To be perfectly clear, in no uncertain terms... we are selling "vacant Land" - not entering into a "Landlord-Tenant" relationship...

That being said, if your intention is to start living on this land right away - then you must also pay for it in full right away - 100% use requires 100% ownership.

I need to mention this because I've had a few folks who presumptuously assumed since they paid a few hundred dollars to get into a land contract, they can now "move right in" and do as they please...