Commercial/Residential Building
2892A Savannah Highway : Sylvania, GA 30461
Screven County, Georgia
Expired Listing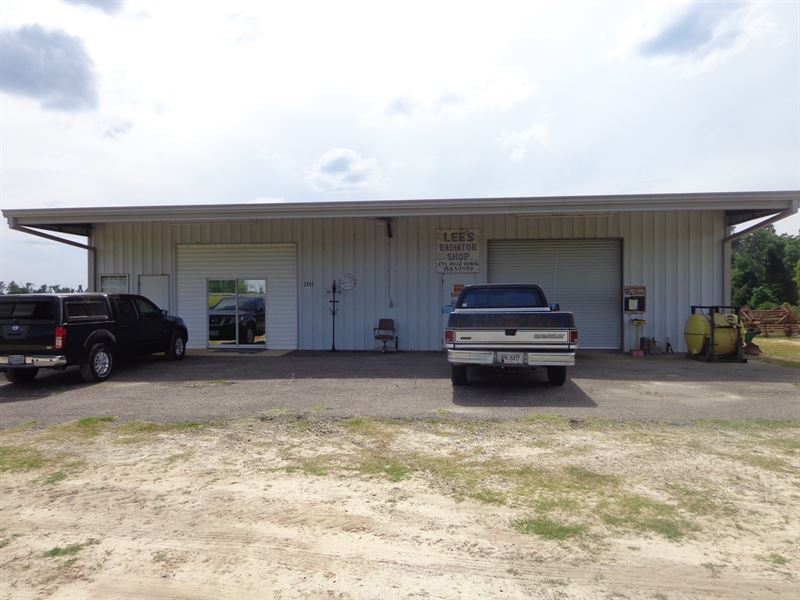 Lot Description
Dual purpose residential/commercial 30'x60' 1,800 sq ft garage on 3 acres on Savannah Hwy GA Sr-21 The building is divided into a 900 sq ft workshop and a 900 sq ft office/living quarters.

Wide variety of best-use options including automotive, mechanical, marine, wood-working

and other professional and/or enthusiastic activity/lifestyle.

Live on one side & work on the other.

The living side features a living room, bedroom, full kitchen, 1/2 bath and office area.

Front of building has a 12'x60' cantilevered overhang and a 12'x10' roll-up.

The rear of the building has a 14'x10' roll-up.

Out back is a 25'x21' cement floored carport and enclosed 10'x21' storage unit.

3 phase electricity allows the use of large motors & other heavy loads.